ZIEKENWAGENS / AMBULANCES
Bent u op zoek naar een perfect uitgeruste ziekenwagen, die moeiteloos voldoet aan uw wensen en noden en aan de meest strenge veiligheidsnormen, dan biedt ASIMEX DISTRIBUTION ongetwijfeld de oplossing die u bevalt.

Zowel prive- en zelfstandige ambulancediensten, ziekenhuizen en brandweerkorpsen als 100-diensten en bedrijven die het vervoer van andersvaliden verzorgen, doen een beroep op de expertise en het vakmanschap van onze onderneming.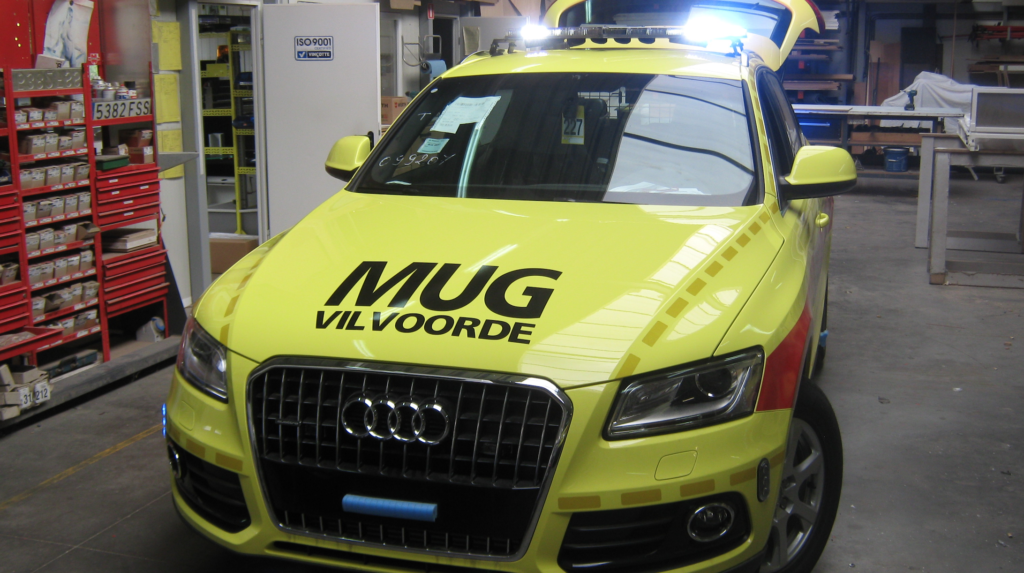 De ziekenwagens, prioritaire- en hulpverleningsvoertuigen die ASIMEX DISTRUBUTION aflevert, zijn tot in de allerkleinste details op maat van de klant en zijn patienten ontworpen.
Geen twee voertuigen zijn identiek, want elke klant heeft zijn/haar idee. Of het nu om een ziekenwagen gaat of om een minibus voor personenvervoer; maatwerk blijft ons sleutelwoord.
Ervaren vaklui starten in ons atelier met de inrichting en afwerking op basisi van uw behoeften, wat u ook wenst.
U kiest het merk en type wagen, ASIMEX DISTRIBUTION doet de rest voor u. Daarbij benutten we optimaal alle beschikbare ruimte in uw (zieken)wagen.